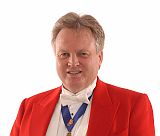 Richard is a caring and experienced Toastmaster for hire for your wedding in Essex. He is happy to travel anywhere to provide first class services at your wedding.
Professional Wedding Toastmaster
As a professional wedding toastmaster for hire for all types of weddings, including

Sikh Weddings, Hindu Weddings, Muslim Weddings, Jewish Weddings, Masonic Ladies Evenings, Masonic Ladies Festivals, Toastmaster Training Courses, Master of Ceremonies, Bat Mitzvahs, Bar Mitzvahs, Dinner Dances and Corporate Toastmaster

, Richard works world wide to world class standards including the ISO: 9001 2008.
Asian Wedding Toastmaster
Asian weddings are a speciality as the Sikh Wedding Toastmaster, Hindu Wedding Toastmaster and Muslim Wedding Toastmaster.
Richard is also a Wedding Toastmaster that is pleased to attend your Jewish wedding and will attend your synagogue to help with your wedding attire and put on button holes. Richard is also pleased to supply services for Bat Mitzvahs and Bar Mitzvahs and will be working at the St. John's Wood Synagogue again in September 2012.
Ladies Festival Toastmaster
As your toastmaster for your Masonic Ladies Evenings or Masonic Ladies Festivals, Richard will be pleased to spend time with you to make sure that your event is run in exactally the way and how you would like it to be.
Toastmaster Training Courses from the Toastmaster and Master of Ceremonies for the English Toastmasters Association. Learn to be a toastmaster. Richard has well over 100 first class testimonials for the professional yet fun way that he teaches toastmasters. Bringing new understanding and better quality toastmasters into our profession.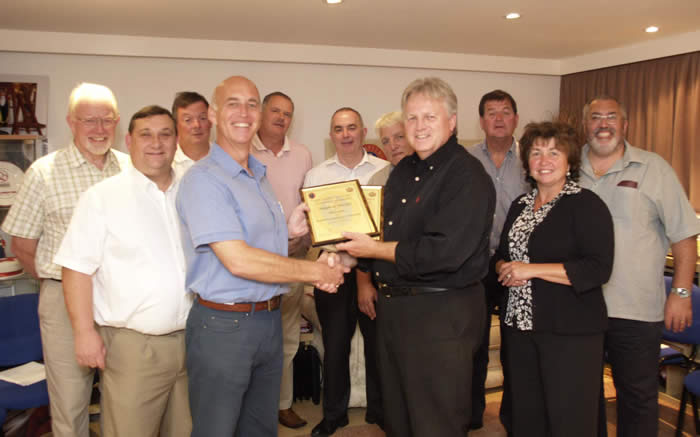 Richard was delighted to present Steve Phelps from South Wales with his membership and training course completion certificates during our August seminar in Danbury, Essex.
Dinner Dances and Corporate Events that need a Toastmaster will be pleased to have Richard's services to ensure their smooth running..
Richard has a broad base of event management experience. His military background is shown by the use of his smart regimental buttons, on his tailcoat. In 2000 Richard was the Assistant Director of the Essex County Show and has compered and directed many types of shows and events.
Richard was President of the East Anglian Jousting Federation and has been involved with events as diverse as The Bristol International Balloon Festival.
Richard works with many charities and in October 2001 was the toastmaster for the Mayor of Chelmsford's Charity Ball in aid of Farleigh Hospice. In 2003 Richard was the Toastmaster for the Chairman of Braintree District Council, again at a ball in aid of Farleigh Hospice, at the Jarvis Rivenhall. At this event Richard was invited to work as Toastmaster for the Chairman of Essex County Council and on 27th June 2003 was Toastmaster at the Chairman's Annual Reception. Richard was appointed Toastmaster in 2005, 2006 and 2007 at Layer Marney Tower. In 2008 Richard had a wedding and asked one of his collegues to deputise for him but officiated again in August 2009 and ever since.
Richard was appointed as Toastmaster for the Mayor of Chelmsford's annual Civic Dinner in March 2007 and again in 2008 and also in 2008 was asked to be the Chelmsford Town Crier when he worked for the English Heritage day in September.
This small clip from, an
Essex Wedding Toastmastert Video
was taken by Phil Beasley of Essex Films at www.essexfilms.co.uk (0800 3898730).
On 15th November 2003, Richard was the Toastmaster and Master of Ceremonies at a Sikh wedding in Vancouver, Canada having been the Toastmaster at a wedding at Stock Brook Manor. The best man at that wedding commented, "I was very impressed with the way you conducted yourself at the wedding, very professional. The groom spoke very highly of you, as did many people at the event. Thank you for making it so much better and consistently enjoyable". Richard was then asked to officiate at that best man's wedding in Vancouver, when he became a groom, with over 1,250 people attending.
Richard undertook his formal training with The London Guild of Toastmasters (Incorporating The British Masters of Ceremonies) and now specialises in weddings, corporate functions, civic functions, charity events, gala dinners, ladies festivals, and for those other special occasions where a calm and independent guiding hand is a must.
Richard will be helpful and informative throughout the process of preparing and running your event. He will make sure that all eventualities have been covered, giving any required advice on etiquette and protocol, as well as liaising with all parties including the families, venue staff, caterers, photographers, videographers and entertainers.
Richard is a founder member of The English Toastmasters Association and is the only Toastmaster in the world to be certified as working to the ISO 9001:2008 standard, the world class quality standard. Richard's duties for the English Toastmasters Association include the training of new and continual training of established toastmasters.
.....all this to ensure you have a smooth, efficiently run and memorable occasion.
Five years membership Presentation from the Essex Wildlife Trust
(Now standing at over eleven years)
The picture below shows Richard receiving an engraved bowl from the Essex Wildlife Trust for five years membership as a Silver Corporate member. The bowl was presented next to Richard's business unit at Sandon Fields, near Danbury and in front of Danbury Palace. Richard acts as Toastmaster for the Essex Wildlife Trust at their charity dinners and golf days. The backdrop on this picture is Danbury Palace, which is at the rear of a new wedding venue for weddings in marquees and was featured in the January/February 2007 edition of An Essex Wedding Magazine on pages 78 and 79. If you are looking for a venue to suit you, that is still likely to be available, please give me a call.