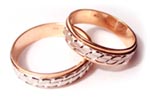 Professional wedding toastmaster for hire for all types and cultures of weddings including but not limited to Asian Weddings, Jewish Weddings, Muslim Weddings, Hindu Weddings, Sikh Weddings, Civil Ceremonies, Church Weddings, Civil Partnerships and Temple Weddings
This was our comprehensive list of country wide (UK) wedding fairs ( wedding fayres ) and bridal shows. We could not guarantee to have included every fair, but we were doing our best to keep this list updated. We no longer update this list.
If you are looking to book a disco for your wedding or toastmaster that belongs to the English Toastmasters Association, please do not wait for the fair to come around. Our English Toastmasters Association toastmasters are getting booked on a regular basis and sometimes one or two years ahead.
You are advised to contact any of the English Toastmasters Association members by going to the Member Toastmasters page and selecting your toastmaster from there. If you wish you may also select a toastmaster by area, by visiting the Member Toastmaster page with listings by area. This list is being updated on a regular basis.
Most toastmasters will travel, but may have additional costs if they are working out of their usual localities. Please give any of the English Toastmasters Association toastmasters a call to check their availability at any time.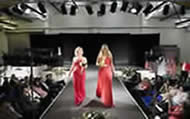 This is the start of the Wedding fair list in date order that will be updated as we receive new information.
Please note that this list has been compiled from information provided by numerous sources and at the time of listing it is believed to be correct and given in good faith.
PLEASE NOTE It is important to check with the organisers that the wedding fair that you want to attend is actually taking place before setting out to attend any of these fairs.
Wedding Fairs in or near Essex
23/09/2012
The Rivenhall Hotel, Rivenhall End, Witham CM8 3HB
Organiser: Suzie Hannan
Telephone: 01376 516969
Fax: 01376 513674
Email: suzie.hannan@rivenhallhotel.com
Website: The Rivenhall Hotel
Opening times: 10.30am - 3.30pm
Admission: Free
Event Type: Fair
Sunday 23rd September 2012
Dorking Halls, Dorking
11am-4pm
Contact: 01372 817373
Sunday 14th October 2012
Imber Court, East Molesey
11am-4pm
Contact: 01372 817373
Sunday 28th October 2012
Ewell Court House
11am-4pm
Contact: 01372 817373